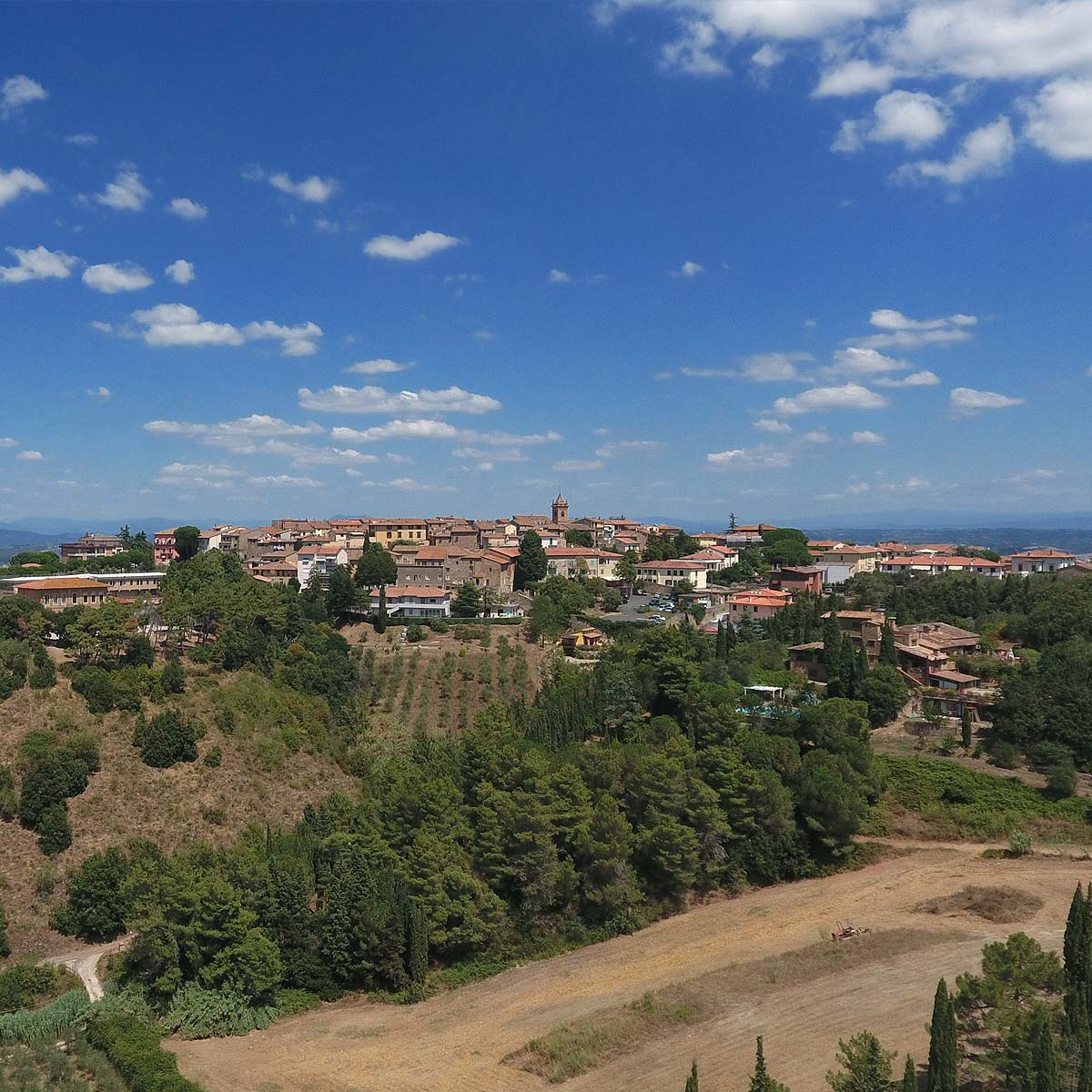 Montaione
Holidays in Tuscany immersed in the green paradise of
Etruscan and ancient Roman times
Montaione
The origins of Montaione
Some archaeological finds, such as necropolises and brick furnaces, prove that the Montaione area was already inhabited in ancient times even if the first documents referring to the settlement as "Montacunni" date from 981. The 8 localities of Montaione, with their numerous castles and guard towers, are clear evidence of the ancient military purposes of this territory, a crossroads of battles and strategic position for ambush. During your holidays in Tuscany you will be able to explore the neighbourhood and discover the history, traditions and culture of Montaione, but especially to become immersed in a timeless place transpiring emotion.
Florence, Pisa, Siena, Volterra:
only a few km from Montaione you will find art, history and culture
Montaione is a strategic spot for all those wishing to visit the main artistic sites in Tuscany: splendid cities admired by tourists from all over the world, such as Florence, Pisa, Siena, Volterra and San Gimignano are located in a circle around our tiny centre which thus becomes the logistic hub of tourism in Tuscany. Only a little more than an hour by car from Borgo Amarrante, you can easily visit the spectacular Uffizi in Florence or the evocative Santa Maria del Fiore cathedral and Giotto's historical bell-tower. About 70 Km from Montaione, instead, you can reach Siena for as visit to Piazza del Campo, the Romanic-gothic Duomo or the famous medieval-style Torre del Mangia, while only 60 km away Piazza dei Miracoli awaits you in Pisa, where its marvellous Leaning Tower suscitates the curiosity and interest of thousands of tourists every year. A 30-minute car ride takes you to the famous medieval walls of Volterra where you can buy original gifts in alabaster or visit San Gimignano, with its many museums and finely frescoed churches.
Val d'Elsa for nature lovers
A holiday in Tuscany, especially in the Val d'Elsa area is synonym of life in the open air and fascinating landscapes. To enjoy their stay to the full, guests can ask for excursions on foot or by bicycle along untrafficked paths, take part in golfing contests, or go horse-riding through the ancient boroughs and the greenery of the surrounding hillsides.
Leisure and entertainment in Montaione
Val d'Elsa is devoted to families and children: numerous theme parks and adventure trails for the younger ones make this area perfect for a well-deserved relaxing holiday with the whole family. Feasts, sagras, night clubs and shows make Montaione the ideal place for those wishing to unite natural beauty, evocative historical locations and a healthy dose of entertainment.